FOCS is Making an Impact!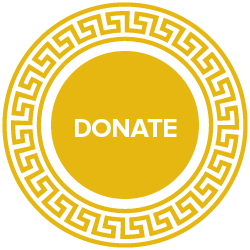 2017, a year to cement our values as a community who uplifts our most silenced and amplifies these stories of strength and beauty. As Families Of Color Seattle turns four-years-old, we're led by a community of responsive change-making parents. We impress our knowledge of justice, compassion, and love to our children. We rise to the call of action to raise solutionaries and feminists, so that the spirit of our children is emboldened to enjoy their rightful freedom of innocence and self-determination. So that my 8-year-old child was able to name racism and say for himself at school, "That makes me feel like you don't see me because we don't see Asian people on TV or books." So that my 5-year-old proudly draws himself as a beautiful Brown child and feels connected to his Brown and Black classmates.
Our stories of origin shape us to continue to rise and create homegrown community practices and collective power for our families to thrive. Our children are learning from our courage to believe they will understand and be stronger holding the truth. Our ancestors have already taught us the way. Our collective power is palpable and on alert to show up in resistance for each other. Our mothers of color forge ahead daily to rise in agency and operationalize transformative love.
We continue to build our movement for all families to thrive in equitable education, family support, and nurturing essential intergenerational knowledge. We raise our hands in honoring our Indigenous, Black, QTPOC, and immigrant history that shapes our region and breathes life into our present freedoms. We cannot let these be taken from our children.
Rise with FOCS in service and community into 2018 together!
Twice as many FOCS friends and families made a contribution and joined our programs in 2017 than in 2016. We nearly doubled our budget and staff to meet the demand for our services. The line between our region's re-segregated neighborhoods and schools blurs as we focus on the community binds that make us stronger together. Invest in our children, invest in FOCS.
in loving gratitude,
Amy H. Pak, Founder & ED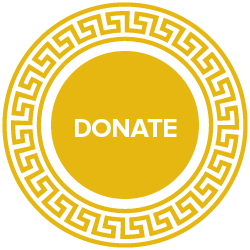 Your investment fuels:
$50 funds 1 professional educator for new Queer & Trans Families Of Color (QTFOCS) group
$150 funds 1 scholarship for FOCS new parent groups
$600 trains 1 parent educator to facilitate an 8-week FOCS parent group
$1000 trains 1 South Seattle school on undoing racism and teaching equity to our children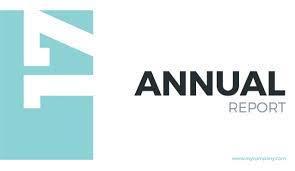 You + 1 are invited!
mingle & jingle | new Columbia City office | FOCS' impact and vision
FOCS first annual report

FOCS Annual Meeting & Holiday Open House
4-5:30pm
Wednesday, December 13
3818 S. Edmunds St. #103, Seattle, WA 98118
(The Dolores Apts, North alley side)
Unfortunately, our office isn't wheelchair accessible at this time.
Light food & festive drinks provided. Child-friendly.
FOCS Luncheon Fundraiser: WOC & POWER
Friday, March 9, 11a-1p
Oddfellows Building
https://www.focseattle.com/wp-content/uploads/2014/08/foc_ico_base-300x180.jpg
0
0
Admin
https://www.focseattle.com/wp-content/uploads/2014/08/foc_ico_base-300x180.jpg
Admin
2017-12-08 09:13:09
2017-12-08 09:13:09
Rise with FOCS in 2018!
We celebrate our recently awarded grants!
Thank you for building a loving community with FOCS.
   Core Support $300,000            Trauma-Informed & Restorative Practices 
FOCS Community Days of Play
Dance as Resistance
with MÁS (Movimiento Afrolatino Seattle)
FREE THIS SATURDAY! A partnership with the City of Seattle Office of Arts & Culture.
Join us for a dance workshop with MÁS (Movimiento Afrolatino Seattle) to celebrate dance as a form of
resistance, resilience, and liberation.
This is a potluck, so please bring food to share if you're able.
When: Saturday, September 23, 11am-1pm
Where: MLK F.A.M.E. Community Center Auditorium
3201 E Republican St, Seattle, WA 98112
*
FOCS ARTS Fall 2017 Class
West African Drum & Dance
with Afua & Boka Kouyate of Kouyate Arts
For ages 18 months to 4 years old &
5 to 8+ years old (this class 5-8+yrs will only take place if we have 4+ registrants)
When: Saturdays, September 30 – November 18, 2017
Where: Hoa Mai Vietnamese Bilingual Preschool
2901 Rainier Avenue S, Seattle, WA 98178
Scholarships are available! Please contact Selena at selena@focseattle.org.
*
Don't Miss Out On Our Upcoming Fall Parent Groups:
Newborns Moms Group 
Wednesdays, 11am-1pm, October 25 – December 13, 2017
For moms of newborns ages 0-6 months old
Mixed/Multiracial Group – Dates TBA
For parents of multiracial children
QTFOCS  Group – Dates TBA
For queer & trans people of color parents
Waddlers – Dates TBA
For moms of waddlers ages 6 months-3 years old
*
NEW COLUMBIA CITY FOCS OFFICE
In September, we moved into our beautiful new office in the Southend. Big love to Maurice Wright, a
FOCS dad, and his handyman skills. On your next trip to Molly Moon's for ice cream, come visit us!
WINTER EVENT 
Women of Color and Power Luncheon.
WOC | Network | Dialogue
https://www.focseattle.com/wp-content/uploads/2014/08/foc_ico_base-300x180.jpg
0
0
Admin
https://www.focseattle.com/wp-content/uploads/2014/08/foc_ico_base-300x180.jpg
Admin
2017-09-22 12:17:00
2017-09-22 12:49:35
Celebrate With FOCS This Fall: New Grants, New Office & Much More
Help us bid farewell to FOCS board members AJ and Katherine and RVC Fellow Suyoung!
And help us welcome NEW RVC Fellow Denechia!
https://www.focseattle.com/wp-content/uploads/2014/08/foc_ico_base-300x180.jpg
0
0
Admin
https://www.focseattle.com/wp-content/uploads/2014/08/foc_ico_base-300x180.jpg
Admin
2017-07-25 15:28:33
2017-07-25 15:34:50
Welcomes and Farewells